Bass players! Brian Bromberg is available to teach one on one or group lessons beginning mid November, 2023 and beyond as his schedule permits.

Whether you play upright bass, electric bass, or both, you can now work with Brian from the comfort of your own home, anywhere in the world!
Please send an email to lessons@brianbromberg.net to schedule your time with Brian, then go to the store page on this website to confirm your time. Thank you!  
Hey everyone, here is the link https://pandora.app.link/wze3tGQATBb to my Pandora Stories session. I talk about each song on my new album, "The Magic of Moonlight". It is so cool that they asked me to do this. I talk about how I wrote the songs, the inspiration, the vibe, the musicians etc. It is a really great thing Pandora does for artists. I hope you check it out!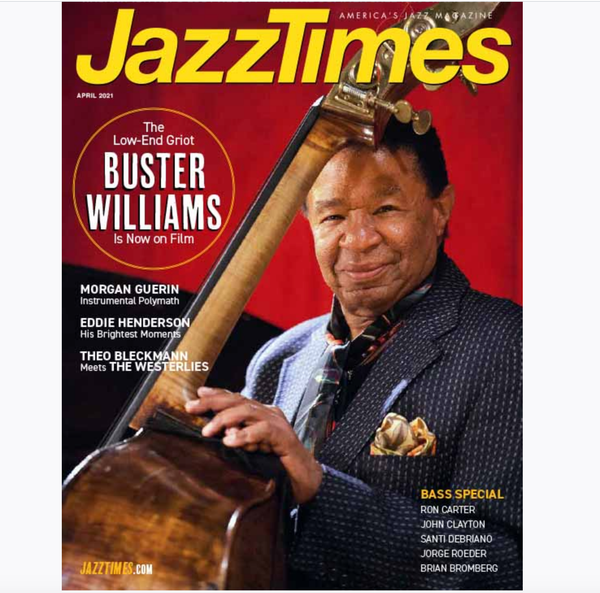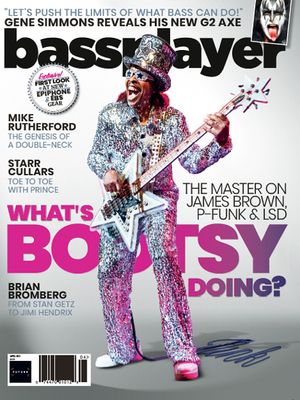 World-Renowned Bassist and Producer Brian Bromberg Celebrates Being Home – and Nowhere Else – for the
Holidays with New Album, Recorded in entirely Quarantine.

Album Features Eclectic Mix of Songs with an All-Star Cast Including Najee, Everette Harp, Maysa, Elan Trotman and Chris Walker

For a virtuoso jazz bassist and world-renowned producer, quarantined in his Southern California home during a global pandemic and contemplating an uncertain future, the holidays would seem to be the last thing on one's mind. The chameleonic Brian Bromberg has never been one to follow the expected path, however. With live gigs cancelled and the opportunity for collaboration complicated by social distancing, Bromberg virtually assembled a stellar cohort of musicians to celebrate the most wonderful time of the year on Celebrate Me Home: The Holiday Sessions.

Due out September 25, 2020 on Artistry Music/Mack Avenue Music Group, Celebrate Me Home takes its title from the Kenny Loggins classic, co-written by Bob James, which feels all the more poignant given our current circumstances. Gorgeously expressed by vocalist Chris Walker, the song achingly captures the yearning for a return to familiar surroundings and loved ones that many of us are feeling right now, regardless of the season.

"It's an incredible song, and it absolutely fits this moment," Bromberg says, admitting that tackling beloved Christmas songs in isolation made for an unusual challenge. "We can't go anywhere, we can't do anything; we're all stuck dreaming about all the things we'd rather be doing, the fun we'd love to be having, but we just can't. So, we had to figure out how to create a vibe and an experience while we're stuck in this weird place. On the flip side of that, I don't think this record would have happened the way that it did had I not been in quarantine. This made it possible to take a dark place and turn it into a light place, which became my saving grace."

The album's joyous spirit belies the conditions under which it was created. The sessions were conducted piece by piece, with each musician contributing from their home studio, or in isolation at a studio of choice. To transcend those limitations, Bromberg invited an all-star roster of special guests: vocalists Walker and Maysa, saxophonists Everette Harp, Elan Trotman and Gary Meek, flutist Najee, guitarist Ramon Stagnaro and steel pan master Kareem Thompson. They join a remarkable band of longtime collaborators that includes keyboardist Tom Zink, guitarist Ray Fuller, saxophonist Andrew Neu, drummers Tony Moore and Joel Taylor, and percussionist Alex Acuña.

Longtime Bromberg fans have become familiar with the versatile bassist's whiplash shifts in style and approach from one project to the next over the course of his four-decade career. His recordings span big band swing and smooth jazz, Latin rhythms and tender balladry, raucous funk and blistering rock (the holiday album's release, in fact, coincides with the remixed and remastered reissue of his 2012 album Bromberg Plays Hendrix, a muscular tribute to the late rock icon). But Celebrate Me Home brings Bromberg's many facets together for a musical holiday party where jazz mingles with calypso and R&B meets swing under the mistletoe.

That stylistic diversity is in keeping with the eclectic choice of material on the album, which includes many of the expected Yuletide classics ("The Christmas Song," "Deck the Halls") but also such pop hits as Donny Hathaway's "This Christmas" and Paul McCartney's "Wonderful Christmastime," José Feliciano's "Feliz Navidad," a smash hit that is rarely reprised, and a pair of heartfelt original compositions.

Bromberg is the first to admit that the idea of recording a Christmas album had never crossed his mind. He had contributed to other artists' Christmas albums, including projects by David Benoit and Brian Culbertson, and knew that radio was always hungry for new songs of the season as the end of the year came into sight. He was also urged to get into the spirit by his fiancée and her best friend, so eventually gave in and recorded a finger-snapping swing rendition of "Let It Snow," featuring a duet between Walker and Maysa. "It was so much fun," Bromberg says, "I decided to take this more seriously. It allowed me to be creative and jump into Latin jazz, big band jazz, swinging straight-ahead jazz, funky stuff and R&B jams, all on one record and get away with it."

A smooth, soulful version of "This Christmas" opens the album, with Bromberg playing the silky melody on nylon-string piccolo bass. McCartney's polarizing "Wonderful Christmastime" follows, with Bromberg tipping his Santa cap to the ex-Beatle's legacy with an homage to "All You Need Is Love" in Andrew Neu's horn arrangement. The entrance of sleigh bells segues into the wintry landscape of Bromberg's first original, the warmly embracing "Let's Go On a Sleigh Ride!"

The open fire roasts more than chestnuts on a romantic reimagining of "The Christmas Song," while Bromberg gives "Jingle Bells" a cultural twist as a medley with "Dreidel, Dreidel, Dreidel," along with the Barbados-born Trotman and Thompson's steel pans transforming both songs into a tropical calypso culminating at the end in "St. Thomas." Bromberg shows off his impressive drum skills as he sets the pace for a brisk, swinging hybrid of "Deck the Halls" and "God Rest Ye Merry Gentlemen" before slowing things down for the original ballad "Holidays Without You." Stagnaro and Acuña add a Latin feel to "The Most Wonderful Time of the Year" and "Feliz Navidad," while Bromberg's acoustic bass and Neu's baritone sax stand in for Thurl Ravenscroft's snarl on "You're a Mean One, Mr. Grinch."

For all of the improbabilities facing its creation, Celebrate Me Home ended up being a lively and deeply felt project of which Bromberg is deservedly proud. "The one thing that I hope people will hear on the record is honesty," he concludes. "I really think you can hear that we're all having fun and that my heart was in it, 100 percent."

 

 

 

World-Renowned Bassist Brian Bromberg
Reissues his Tribute to Rock Icon Jimi Hendrix,
Remixed and Remastered with Brilliant Sound Quality

A half century after his tragic death, Jimi Hendrix remains cemented in place near the top of anyone's list of the greatest rock guitarists of all time. So why would anyone decided to pay tribute to the iconic axe-man on a full album without a single guitar?

The virtuosic bassist and world-renowned producer Brian Bromberg tackled that audacious challenge on his 2012 album Bromberg Plays Hendrix, a blistering homage on which Bromberg's fretless and piccolo basses stand in for the original's fleet fretwork. Joined only by the in-demand drummer Vinnie Colaiuta, Bromberg summoned a whirlwind of sound from his four- and five-string arsenal to craft a smoldering set of classics in keeping with Hendrix's exploratory spirit.

A decade after its recording, the album remains dizzying in the virtuosity and visceral power of its musicianship and passion. Brian was happy with the original version of the CD, but after a big studio upgrade and new equipment he wanted to jump back into the project and do a remix/remaster to make the project sound as good as he felt it deserved to sound. On September 18, 2020 a newly remixed and remastered edition will be released by Artistry Music/Mack Avenue Music Group, with vibrant sound and an appropriately psychedelic palette that vastly improves the, well, experience. The reissue also includes a new bonus track, Bromberg's original song "Jimi," a sonic portrait of the hard-rocking wizard.

"I knew I could make the record sound better," Bromberg enthuses. "And I wanted the record to sound better because I really love it; I'm very proud of it."

The remixing and remastering were accomplished in Bromberg's state-of-the-art home studio in Southern California, in partnership with his longtime engineer Tom McCauley, with whom he's worked throughout much of his four-decade career. "There are a lot of great engineers out there, but Tom has got incredible ears and instincts," Bromberg says. "He's also a musician, so he doesn't just hear things technically, he hears things musically. We complement each other, and we're both control freaks in that good enough is never good enough."

The re-release of Bromberg Plays Hendrix commemorates the 50th anniversary of Hendrix's passing in September 1970. (It also coincides with the release of Bromberg's new holiday album, Celebrate Me Home: The Holiday Sessions, recorded with an all-star cast completely in quarantine.)

That somber occasion remains indelibly etched in Bromberg's mind. "I was ten years old when he died," the bassist recalls, "and I remember sitting on the floor of my bedroom, looking at his picture and crying. Jimi Hendrix was a larger than life figure to me. There was something about him that really intrigued me, even as a young child."

Despite that early influence, Bromberg had never considered paying tribute to Hendrix in an explicit way. The suggestion came from two different record executive friends – one in New York, the other in Japan – who each broached the subject on separate occasions, a coincidence which Bromberg decided he'd best heed. "Why would two different record company execs from two different cultures, 10,000 miles and two years apart, say the same thing?" he mused. "I knew I had to take this seriously."

What he quickly realized, above all else, was that he had no intention of setting out to sound like Jimi Hendrix. Bromberg is a bassist, not a guitarist – one of the contemporary music world's most acclaimed bassists, of course, but a bassist all the same. And a major component of Hendrix's captivating magic is his singular voice, a storytelling instrument more than a virtuosic one, which is a daunting challenge to translate into an instrumental setting.

"There was so much depth in his delivery of a song," Bromberg explains. "That's almost insurmountable because of the power of who he was as a human being coming through in his spoken words. You can't replicate that. So, I delved deeply into Hendrix's music and tried to find a place for me to be able to play it without trying to sound like him. I made it my record and did it my way, with a completely different energy."

Bromberg's secret weapon and only collaborator for the session was the legendary drummer Vinnie Colaiuta, whose staggering list of collaborators includes Herbie Hancock, Sting, Frank Zappa, Jeff Beck, Joni Mitchell, Billy Joel, Leonard Cohen, John McLaughlin, Chick Corea, James Taylor, Paul McCartney, Barbra Streisand and myriad others. "He's a genius," Bromberg states definitively. "There's nothing he can't do."

Colaiuta's rock-solid rhythms laid the foundation for Bromberg's virtuosic turn on an array of basses, which supply every other sound on the album. In place of Hendrix's lead guitars and vocal melodies, Bromberg wields his fluid and supple fretless bass. "The fretless bass is a lot more emotional, more human," he says. "It got me one percent closer to the way that Hendrix delivered a melody. When you play fretless you can't screw up; it's all you, and you have to be musical about it. It was a monumental challenge to do the record, and it was insanely fun."

That intrepid and celebratory attitude, paired with the bassist's scorching musicianship, make Bromberg Plays Hendrix a fitting and invigorating tribute to the legendary guitarist. In this new addition, that spirit becomes all the more vital.  

 

 

 

 
OK...OK.... Pinch me, I must be dreaming! #1 on Billboard Smooth Jazz Charts and The Smooth Jazz Network at the same time!!! That is a first for me in my career. Thank you again to Bud Harner working radio, everyone at Mack Avenue/ Artistry Music Records, Billboard reporting stations, Allen Kepler and the Smooth Jazz Network, and last but not least all of the great musicians who I will say again took my notes written on a page and made them some seriously funky music. My first single "Coupe DeVille" cruised to the top of the charts in Cadillac style, oh my!
Wow!! #1 Baby! Thank you Allen Kepler and the Smooth Jazz Network for the Honor of being #1. It's even more special when it is your own tune and production. A special thanks to Najee, Paul Jackson Jr., Tom Zink, Franklin Richardson lll, Lenny Castro, Lee Thornburg, Nick Lane, Doug Webb, Andrew Neu, and Tom McCauley for helping me make a #1 track. Totally Awesome!